What a crazy, insane, amazing week I had at NAB. I flew in last Saturday morning. Thanks to Alexis Van Hurkman's recommendation, I stayed at Treasure Island. While there was no pirate theme in the room (bummer!), the rooms were comfortable and the rate was really affordable. It was perfectly located for my daily walk to the FCPWORKS private demo suite, where I spent the week showing off my work in FCP X.
Once settled, I walked over to the Wynn hotel's buffet and stuffed my gullet along with Sam Mestman and his dad Steve (hi, Steve!). A few hours later, we were off and running, setting up this slick suite on the 26th floor of the Wynn.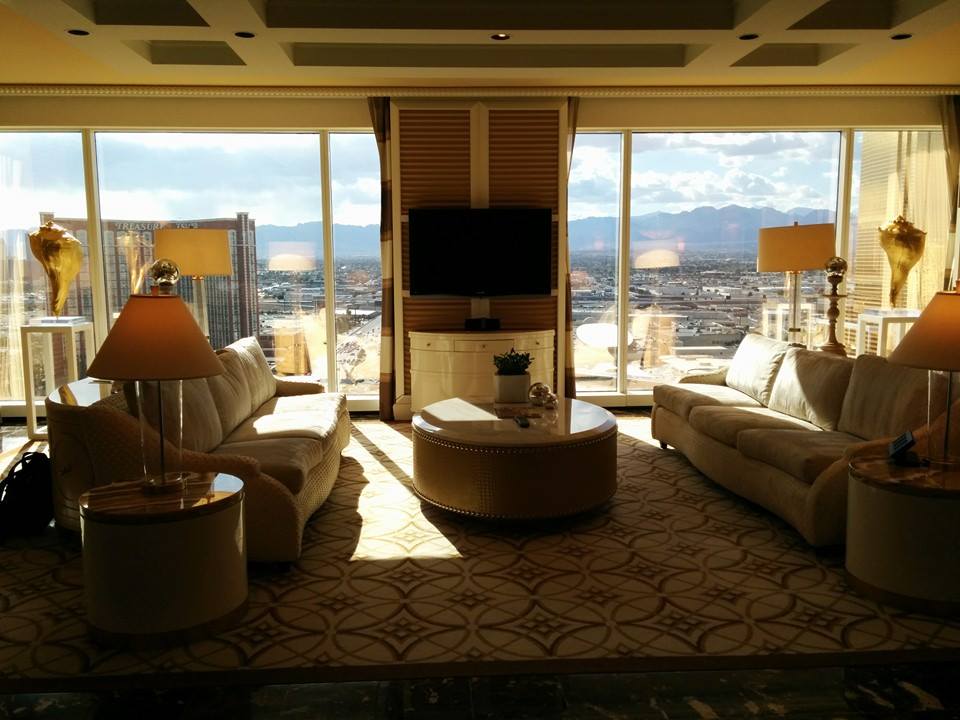 Forty-eight hours, one Quantum SAN and nine Mac Pro/iMac edit stations later, Sam, Darren Roark and I were ready to start demoing.
On Sunday, Scott Simmons from Pro Video Coalition showed up to interview us. Can you tell I was a bit awe struck?