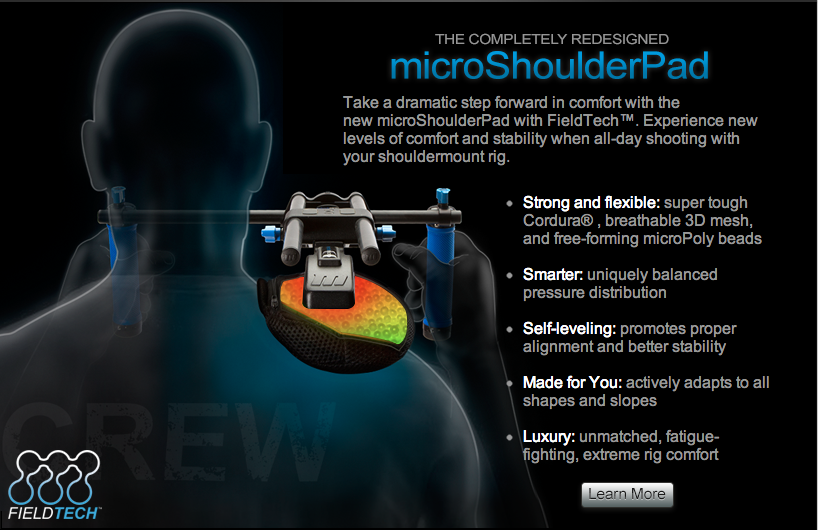 This is something I'm very excited about. Redrock Micro has announced the availability of it's new shoulder pad and rig accessories.
I had the opportunity to try new shoulder pad out at Redrock's booth at DV Expo in Pasadena a few months ago. I was initially very impressed.
Admittedly, I am a bit obsessed with my straight DSLR rig. There's no one way and no perfect way to mount all the items you need to shoot for a day when using a DSLR camera.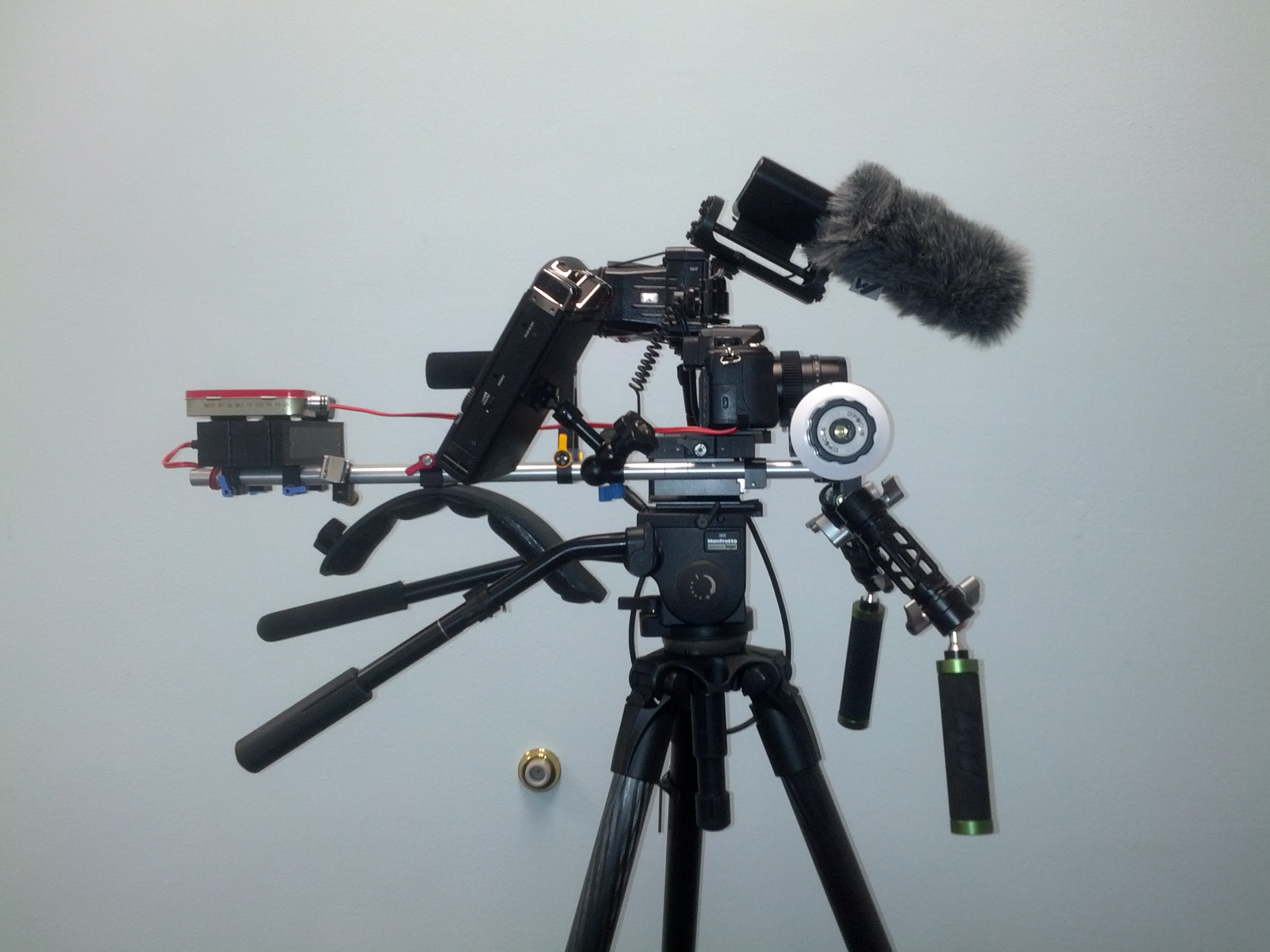 One of the biggest problems I have encountered in mounting all these items to rails is the sheer weight. If you put 7 or 8 lbs in front of you, then you need to counter it with the appropriate amount of weight behind you. My rig comes in at about 15 lbs. That's a lot heavier than the weight of a teeny tiny camera!
Basically, what many of us shooters are trying to do when building a rig is to replicate the ENG camera shooting experience while capturing that amazing cinematic DSLR look. Aaaand we are also trying to save a buck or two in the process.
I have tried 3 different shoulder pads. The two main issues I've had with these pads are that they cause shoulder pain and they lack the ability to reposition the camera horizontally. They don't mold to the shape of your shoulder. So, it's hard to get comfortable and even harder to get a level picture. I end up contorting my body to try to get a level image and at the end of the day, my back and body are tweaked.
I also like the idea behind Redrock's microBalance Plus Cheeseplate because of the ability to slide the cheeseplate and counterweight left and right. Having lots of arm accessories on the left and right of the rig causes strange balance issues. My Roland R26 with XLR cables is mounted on the right and can cause the rig to lean to the right. My hope is that this will balance the rig so that it sits flat on my shoulder when combined with the new shoulder pad.
I have been shooting more news and docu-style these days. So, I'm looking to perfecting that all-in-one ENG camera experience, while maintaining the power of DSLR shooting. I'm going to test the Redrock Micro shoulder pad soon and will let you all know what my findings are.