What a crazy, insane, amazing week I had at NAB. I flew in last Saturday morning. Thanks to Alexis Van Hurkman's recommendation, I stayed at Treasure Island. While there was no pirate theme in the room (bummer!), the rooms were comfortable and the rate was really affordable. It was perfectly located for my daily walk to the FCPWORKS private demo suite, where I spent the week showing off my work in FCP X.
Once settled, I walked over to the Wynn hotel's buffet and stuffed my gullet along with Sam Mestman and his dad Steve (hi, Steve!). A few hours later, we were off and running, setting up this slick suite on the 26th floor of the Wynn.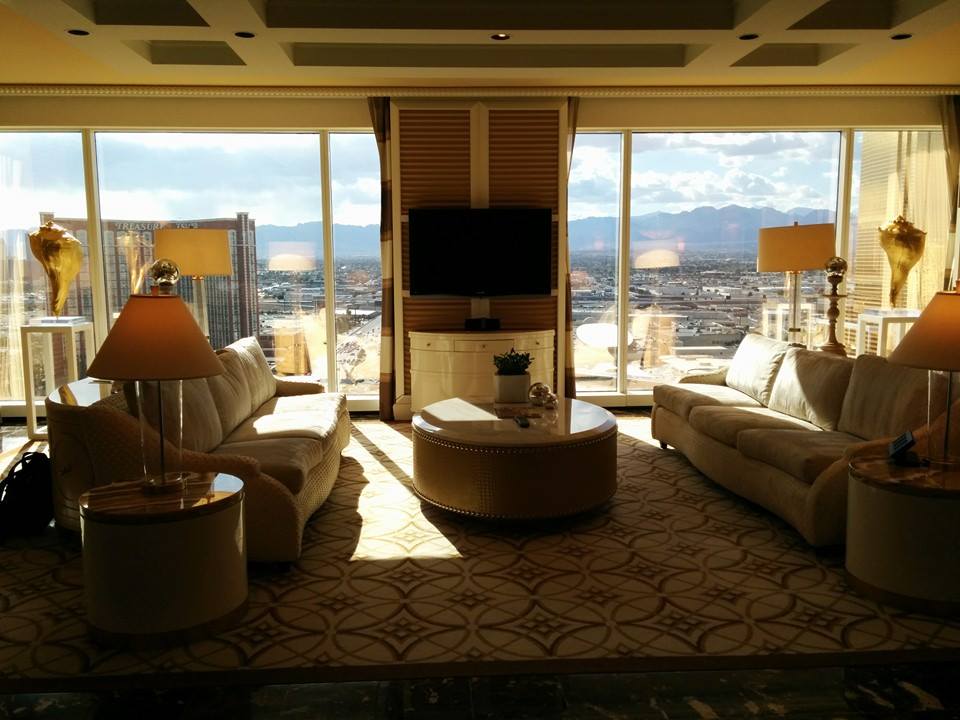 Forty-eight hours, one Quantum SAN and nine Mac Pro/iMac edit stations later, Sam, Darren Roark and I were ready to start demoing.
On Sunday, Scott Simmons from Pro Video Coalition showed up to interview us. Can you tell I was a bit awe struck?

Here's a link to the rest of the article with more videos of the rest of the crew, including John from Cantemo, Philip Hodgetts, and more.
Pro Video Coalition Tours the FCPWORKS Suite Part 1
Pro Video Coalition Tours the FCPWORKS Suite Part 2
Things really "heated up" (both metaphorically and literally) during the days and even some of the nights. I have no idea how many demos I gave, but it must have landed around 100-150. For NAB, this might be considered a low number, but these were really in-depth demos which included between 1 to 10 people each time. I was talking and demoing from 9AM through 6 or 7PM each evening. I won't even dare count the total number of people I met and talked to about FCP and other NAB-related news.
Between bites of lunch and sips of water, I was showing off all the details of the jobs I've been working on in FCP X for the past year and a half, demoing corporate documentaries, broadcast commercials, and much much more. Sitting and meeting so many different people was really inspiring and showed that there is a devoted group of folks seriously interested in working with X on upcoming jobs. I also learned a few tips from them along the way.
One of the nice things about working in the suite was that we were protected from the negative chatter about FCP. This was a bit of a safe harbor where Sam, Darren, and I were able to speak to all the cool new ways we're using the app. It was the perfect forum for us to peel away those layers and just let everything ride on our knowledge and passion for the work we've been doing. Really inspiring stuff.
On Tuesday night, AJA put on their annual party. My friend Gary Huff and I headed over to the party at the MGM Grand from the Supermeet. "Off the hook" would be an appropriate description of this insane event. That's what the kids say these days, right? If you can't tell from my old-person-speak, I'm not really into clubs, dancing, and DJs, but I could tell that this was all top-notch.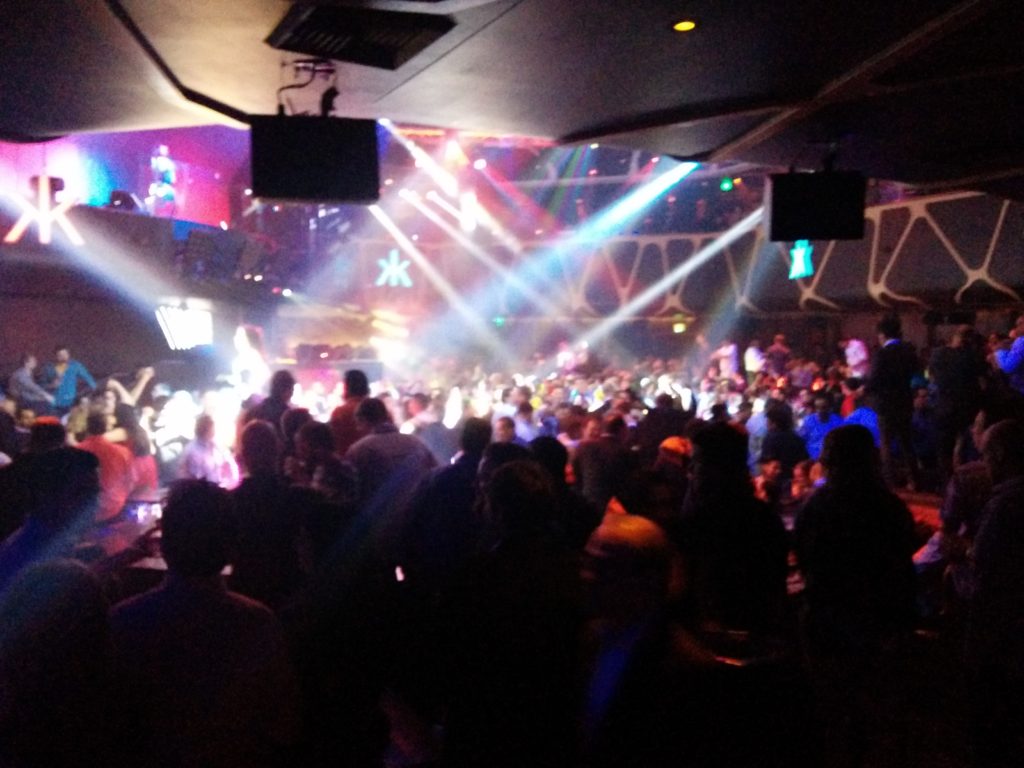 About 45 minutes into this mega party, I stepped out and headed over to the Vdara hotel for an 11PM podcast with Chris Fenwick on the FCPX Grill. You can also listen to it HERE. Sam and I had a somewhat half-awake convo with the always-on Chris about FCP and NAB. But my favorite part was when the three of us talked about our top requested features for FCP. And yes, I stick by my singular request for a target indicator! Did I mention that I think it should be called the target indicator?
After that, it was back to the AJA party for a few hours. I was pretty conservative with my schedule compared to the rest of Vegas and decided to leave around 2AM. Most people got home around 5AM. Since my voice was already cracking, I knew I needed as much sleep as possible so that I could at least attempt to hit it out of the ballpark on the third day. I think I might have hit a few triples rather than home-runs, but I got close!
At the end of it all, my buddy Mike Nichols stopped by to give me a little Samwise Gamgee-esque support. I somehow squeaked out a Shot Notes X demo for him and Claudia Crask, manager of the SF Cutters. I'd like to check out one of their meetings some day.
NAB is both exhausting and exhilerating. It's also necessary. It's the one event every year where you get one-on-one time with some of the most talented and smart people in our industry. Did I mention that it's exhausting? I think I'll need a few months to recoup, but I'm looking forward to attending again next year. Who knows what new things we'll be showing off then!